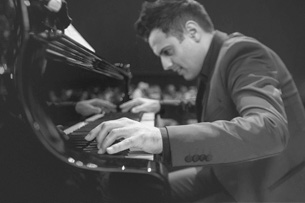 Tango Spleen Cuarteto
Musicisti
Tango Spleen is a leading orchestra in the Tango landscape.
Created in 2008 by the argentinian pianist, singer and composer Mariano Speranza, it is a reference in the tango world for the interpretation and arrangement of classics as well as for own compositions. Hundreds of concerts, festivals and shows have placed the ensemble in over twenty countries from Italy to Argentina, from Europe to Kuwait, from Russia to the USA. The only european group invited to the Festival Nacional del Tango de La Falda (Argentina) in 35 editions, Tango Spleen surprises in concert programs (La Società dei Concerti di Milano, Valtidone Festival, Acquedotte Cremona, Suoni entro le Mura Treviso, La casa del Jazz Roma, De Doelen Theater Rotterdam, Rasa Theater Utrecht, Holstebro Festival) and create emotions in thousands of dancer all over the world.
TTango Spleen Orquesta has published 4 original albums (Tango Spleen 2010 - Tipico 2012 - Canto para seguir 2015 - Contatto 2018). Young virtuosos create true magic on stage (Moskow 2014).