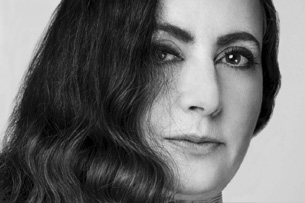 Maria Lucia Lapolla
Costumista
She has been working for about thirty years in the field of entertainment as a costume designer and set designer after a training at the Academy of Fine Arts and a scholarship at the Teatro alla Scala in Milan, ranging from operatic-lyrical productions to the more experimental languages in the theater of research and dance with forays into cinema and fashion, also using the pseudomini of Lapi-lou and Lou Antinori. Her sign is a oneiric vision of the visual that has traces in the past but which 'overturns' in an absolutely contemporary creativity.
Among the various collaborations, for dance with Ariella Vidac - Exp 1997 / E- Motion 1999 / Les Buffers 2003 Emanuela Tagliavia - Der Damon 1996/ Il giro del tavolo 1998 / Corto Circuito 1999 / M'encanta 2003 / Pour l' Herbier 2010 /Luminare Minus 2008 / Balthus 2012 / Funambolia 2018 For Naturalis Labor: Laudabilis 1994 / Que rest-t il de nos amours 2011 / Naveneva 2015 / Romeo y Juleta Tango 2016 / Naveneva Kids 2018 / Cenere Cenerentola 2019 / A Royal Bird 2020 / John 2020 / A Museum for you 2020 for the Cinzia De Lorenzi company- Tu sei una parte di me 2009 / Acquamama 2012 for the choreographers Barbara Toma, Paola Banone, Marta Lucchin - Gemma 2018
For the Theater with Animanera and Factory Compagnia Transadriatica. Also with Pasquale Marrazzo - No one knows how / The soldier's wife / Prometheus and with the same director in the films Asuddelsole 2000 / Le Anime Veloci 2002 / I dream the world on Friday 2008 / I tell you pianissimo 2018.
In the social theater she collaborated with the ESTIA group for the Bollate prison and with Paola Leone for the IO CI PROVO project with the Lecce prison.