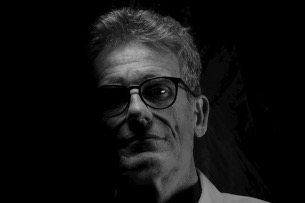 Luciano Padovani
Direttore artistico
He approaches dance late, during his university studies. Important is the meeting with Carolyn Carlson who urges him to move abroad. He decides for Paris where he spends two intense years in the midst of the new danse francaise. He attends the Menagerie de Verre, the Center du Marais, the Center Americain, the school of Peter Goss. In class, among her 'class' mates, there are Mathilde Monnier, Angeljn Prejlocaj, Philippe Saire, Paco Decina and many others.
He returned to Italy and moved to Milan where he worked with Susanna Beltrami's company and at the Teatro alla Scala. It will remain at La Scala for twelve years, a decisive experience accompanied by meetings with directors and choreographers, musicians and composers. He will also collaborate with other Italian companies, thus maturing his own style as a dancer and author.
Finally he returned to Vicenza and founded the Naturalis Labor company. He realizes that "being a choreographer" is in his strings. He feels like a "craftsman of the body". With the company he will sign dozens and dozens of creations. He will also work in opera, theater, events and other dance companies. Naturalis Labor, the company he founded with Francesca Mosele in 1988 gradually grows to become one of the most important companies in Italy. Parallel to his work with Naturalis Labor he is artistic director for festivals and reviews. He deals with professional training and as an operator he is invited abroad to showcases, European and international exhibitions.