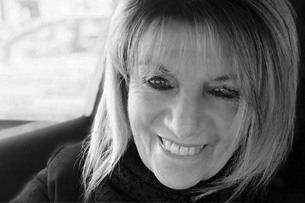 Chiara Defant
Costumista
Chiara Defant has been working as a set and costume designer nationally for several years. She graduated from the Academy of Fine Arts in Bologna. She created the costumes for the historical Procession of the Vigiliane Festivals.
She has participated in numerous scenography exhibitions (including the Prague Quadrennial). With his costumes he created the exhibition "La città in Festa" in Trento at Palazzo, Trentini. She worked as costume designer and set designer with: Marco Bernardi, Antonio Salines, Gigi Proietti, Roberto Lerici, Philippe Hottier, Marco Baliani, Roberto Marafante, Renato Carpentieri and for the following theaters: Teatro Stabile di Bolzano, Teatro Stabile di Parma, Teatro Belli di Rome, La Bilancia Theater in Rome, Abelliano Theater in Bari.
She held courses in scenography and costumes for the theater school organized by the S. Chiara Cultural Center in Trento.
Chiara Defant and Naturalis Labor for:
La Catedral | We were the gardeners | La Guerra Granda delle Donne | 2, Rue des Pommes | The Lovers