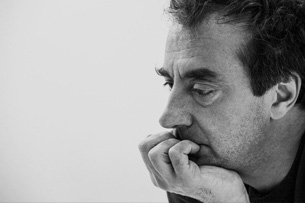 Antonio Panzuto
Scenografo
Painter, set designer, sculptor, Antonio Panzuto is a stage artist who escapes labels with smiling discretion. He invented original theatrical performances inhabited by objects and figures operated on sight through tangles of threads: mixing woods and metals, ropes and fabrics, he produces visions according to the secret dictates of a pictorial dramaturgy that proceeds by affinity and correspondence rather than by logical or narrative connections. In his sets, he creates environments in which visual art bets on how it can become a scene, a place of light and movement by creating particular environments, film sets on the stage and making a particular use of video animation.
As a set designer he has worked with directors: Eugenio Allegri, Valerio Binasco, Tadeusz Bradecky, Edmond Budina, Giorgio Gallione, Massimo Navone, Cristina Pezzoli, Nenad Prokic, Daniele Segre, Fatbardh Smaja, Giampiero Solari, Alessandro Tognon, Leo Muscato, Giuseppe Marini, Paolo Valerio, collaborating with Italian Theaters and Production Centers.
Wins the LE MASCHERE DEL TEATRO Award as Best Italian Scenographer 2016. In 2020 he was awarded the National Theater Critics Award.
Antonio Panzuto and Naturalis Labor for:
Naveneva | Romeo y Julieta tango