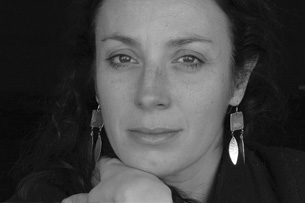 Silvia Bertoncelli
Coreografa
Silvia Bertoncelli studied classical ballet and contemporary dance in Verona, Bruxelles and Paris. She attended the "Isola della Danza Academy" in Venice under the direction of Carolyn Carlson.
She has been working with dance companies like Compagnia Naturalis Labor, Ersiliadanza, Compagnia Arearea, Compagnia Lubbert Das, Cie Blicke (France), Compagnia Abbondanza Bertoni, Cie Lanabel (France). Since 2010, she is a soloist in the Rui Horta Dance Company. In 2011 the Portuguese choreographer created for her the solo Danza preparata on the Sonatas and Interludes by John Cage performed at, among others, Festival RomaEuropa, Fundação Calouste Gulbenkian, London Southbank Centre, Salzburg Biennale, KunstFestSpiele Herrenhausen, Festival Musica Strasbourg, Festival MilanoOltre.

Since 2003, she has been working as a choreographer directing the contemporary dance performances Hansel&Gretel, La coda dell'occhio, Chicken, Paper-Wall, '30 Watt, Shakespeare's songs. In 2016 she curated the choreographies for the contemporary opera Alter Amy in collaboration with the Antonio Vivaldi Orchestra and in 2017 for La Divina Commedia, directed by Alessandro Anderloni.
Since 2013, she has become resident choreographer for Compagnia Naturalis Labor directing several contemporary dance performances such as: Con me cadi, Alaska|Chopin, Van Beethoven. She also directed the young audience performance Naveneva and the site specific ones La Guerra Granda delle Donne, Oro d'ore, The Lovers, in collaboration with Luciano Padovani, Silvæ.
In 2018 she became supervisor of the special project Naveneva Kids for a cast of8 to 12 years old dancers, produced by Teatro Comunale di Vicenza e Teatro Stabile del Veneto.
Her site specific performance Oro d'Ore has been selected by Network Anticorpi XL for Danza Urbana XL 2019.